We're thrilled to launch the Soul Clap Records Subscription Service! As avid Bandcamp users for the label, and as artists and as fans, we truly appreciate the connection and community the platform creates, and we're excited to take advantage of this feature as an avenue to bring you all a little something special...

With the subscription, you'll receive digital files of every Soul Clap Records release, plus exclusive digital access to the PREVIOUSLY VINYL ONLY New Directions In Funk 7" series, Gator Boots edits, and the House Of EFUNK. We're also planning a series of subscriber-exclusive compilations & edits packages that we'll make available down the line. On top of that, subscribers get a 10% discount on all merch items (vinyl and apparel), and more exclusives in the future as ideas strike us (suggestions welcome)...

We are eternally grateful to you all, our Bandcamp family, and we hope this is a new way we can all grow together and keep spreading that funky music all over the world!

You're a subscriber
Thank you!
* Downloads are DRM-free and available in MP3, FLAC and
more
.
Soul Clap Records
Boston, Massachusetts
GROOVE ALLEGIANCE TO THE FUNK
Upcoming release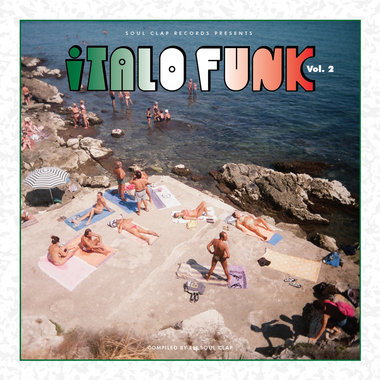 Italo Funk Vol.2
Subscribers
Adonis vasilakis
Adonis vasilakis
very nice, bravo definitely will not be missing from my playlists for the summer
waltermantm
waltermantm
Excellent work! supporting hereby! Greetings from a Venezuelan in Colombia!